Current Prices for Driving Lessons
Driving School Indooroopilly and Western suburbs
Many other Driving Schools around Indooroopilly will lock you in for 10 hours if you want a Premium Discount. If they don't measure up, it can be hard to get a refund once you have paid. When you provide a quality service, Learners are always keen to come back. The 90 minute lessons are discounted to give you a great bundle of learning activities at a great price.
PREMIUM DISCOUNT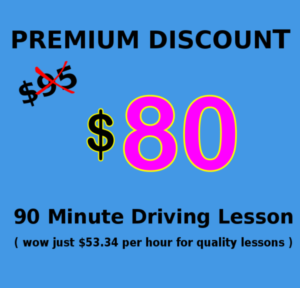 You could take a total 10hrs @ $540 or as few hours as you want and NOT be locked in to future lessons
---
Cancellation Policy:
Advise less than 24 hours before booking or "no show" - Penalty $40 before next lesson can be booked. In "exceptional circumstances" only, it is at the discretion of the Instructor to waive this fee.
STANDARD DISCOUNT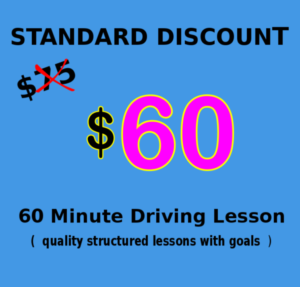 PAYMENT OPTIONS:
Cash or Cheque at start of lesson
---
You are only ELIGIBLE to this package if you are an existing established customer with an Australian PhotoID Learners License.
Driving Test - $150

(Manual & Auto)
60 min lesson immediately before test
use of car for test
established clients ONLY
NOTE: does not include QT booking fee
When successful Queensland Transport will charge a license fee.