The Driving School for Chapel Hill & Kenmore
Our Driving School in Kenmore and Chapel Hill, provides a relaxed learning environment for Learner Drivers. Our instructors use a step by step approach to learning to drive so the Learner can manage their workload. The learner takes ownership as they become competent with each element of driving. When the basic skills have developed the learner can begin to drive the busy roads around Kenmore and Chapel Hill and progress to driving through traffic lights.

Three hours of Driving Lessons for Kenmore and Chapel Hill for ONLY $90
We dont think you are going to find another Driving School in Brisbane with such a great offer, but there are some small conditions attached to the offer. For example a Parent/Supervisor must participate in the Keys 2 Drive lesson. We are finding so many Learners booking lessons for test preparation with issues in their basic skills. The skills i am talking about are usually learnt in the first few hours of driving. We want you to be the best driver you can be and if we can get you doing really great things in those first few hours you can carry them all the way to a driving test and far beyond. For many Learners this package is going to amount to about 7.5 logbook hours. And to top it all off you will get to do ALL of the package with a Keys 2 Drive qualified Instructor.
To get this discount:
you must have less than 30 logbook hours
be your first lesson with our Driving School
pay the $90 upfront
have a K2D registered ID
take the K2D lesson back to back with a normal lesson
live in the 4069 community or postcode
NOTE: The Keys 2 Drive lesson is a FREE government funded lesson and can be taken as a lesson by itself. You are welcome to do that. However we feel strongly that the three package is the best pathway and so the lessons are discounted to encourage you to see the benefits of our quality lessons and the benefits of this package right at the start. You still have a lot of hours to do and this will make that so much easier.
Register for a FREE Keys 2 Drive Lesson
The keys2drive free lesson is not intended to replace normal driving lessons; rather, it should complement them by empowering learner drivers to 'Find Their Own Way' to becoming safer drivers Both the learner driver and their parent/supervisor need to attend the free lesson Parents/supervisors will come away with tools to help their learner drivers achieve a good foundation for lifelong safe driving.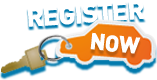 Once you have completed registration, you will be sent a text message with your free lesson ID. Keys2drive is an Australian Automobile Association (AAA) initiative; funded by the Australian Government.
Chapel Hill | Turning Right at Traffic Lights
Moggill Rd at Chapel Hill can get very busy with right hand turns at traffic lights and un-controlled intersections both in the early morning and late afternoon.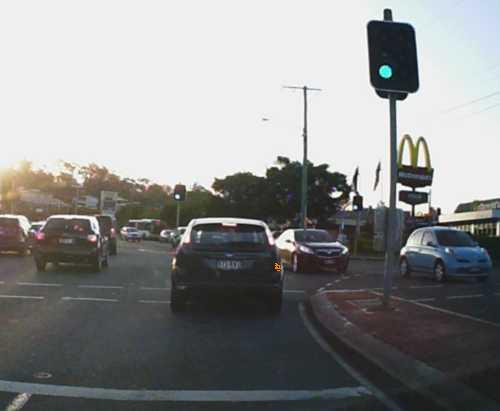 Right Hand turns at traffic lights often feature in a Practical Driving Test. For those that are trained well, these turns can be quite safe to complete. For those not trained well there can be lots of potential dangers and this is one of the reasons that these turns can feature prominently in a Practical Driving Test. Typically along Moggill Rd on both sides at Chapel Hill there are frequently 10-20 cars queued up waiting to make right hand turns.
Our Driving School Instructor will take learners through all aspects of making these turns safely so they can take that knowledge to their Practical Driving Test and continue beyond that making safe turns in Chapel Hill.
We have an example of a Driver in the picture who is next to make a turn where the traffic is extremely busy. Do you think this Driver is making the turn as he should. Read the section below from Queensland Transport website to see what is expected for such a turn and you decide if this example is correct.
"If the light is green and there are vehicles approaching from the opposite direction, you can move forward into the intersection past the stop line if you can do so safely.If there is a safe gap in oncoming traffic, you may complete the right turn. If you're in the intersection and the oncoming traffic continues until the lights turn yellow or red, you must complete the turn on the yellow or red light."

Chapel Hill is a haven for Learner Drivers just getting started.

Often we like to take early learners out of Kenmore to the base of Mt-Coot-tha forest because it is a really great place to learn to drive. The streets wind around gently and come to corners that make it ideal for a learner wanting to steer some winding streets with lots or normal corners. Also it is a hilly area and is good to get started with using the brake pedal to go down hills. The most traffic we find is the city Buzz going past every few minutes. For those that are learning to drive a Manual car, we have some really good slopes in Chapel Hill which help to get the confidence up with Hill Starts.
Kenmore Learners often face busy roads
Early mornings and afternoons see the major roads in and out of Kenmore with lots of traffic. This can be useful for a well developed Learner Driver, but can also be daunting for a novice Learner. When we can we try to shield Learners from having to deal with heavy traffic situations in Kenmore. It is essential once the Learner has good foundation skills of driving that they experience and learn the skills of blending with heavy traffic before they complete their 100 hours. The Learner Driver needs to be comfortable in heavy traffic before they progress to the P License. Sometimes the alternate route via Fig Tree Pocket offers a way to reduce the time in traffic and is a chance to drive a different road.
Kenmore | Chapel Hill | Roundabouts and Traffic Lights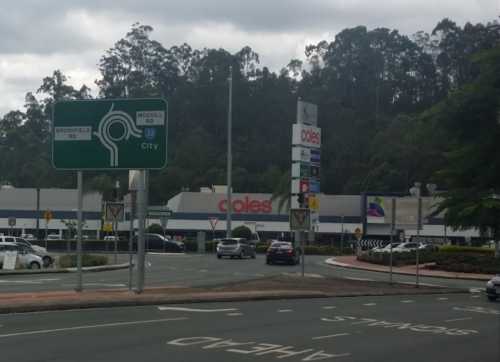 Early Learner Drivers can be very fearful of the Kenmore roundabout on the first few times they pass through. Like many driving activities, it does not take long to learn when to go and not to go. Those living in Brookfield will need to master this roundabout early in their driving so they can drive into the world beyond Kenmore and Chapel Hill. This Roundabout can help develop good decision making skills which will then transfer to major roundabouts that you may encounter later or in a Driving Test.
Driving Lessons across the Western suburbs of Brisbane - including :
Chapel Hill
Kenmore
Brookfield
Fig Tree Pocket